Swan Land Brokers
With over two decades of experience in real estate and a background in science and technology, I've been honored to serve and represent some of Montana's finest farm, ranch, and recreational properties. Before my time with Swan, I co-founded Montana Real Estate Co. with my wife, where we guided the successful sales effort for Moonlight Basin Ranch in Big Sky for over a decade. During this time, I worked in every aspect of real estate, from product design, development, and plat approvals to financing, marketing, and a variety of sales. This allowed me to develop a technical mastery of the real estate process.
In addition to my real estate experience, as a Montana State University alum, I previously worked as a research scientist for my alma mater. Researching fungal and bacterial pathogens to help control noxious weeds, and I also helped establish a grower cooperative that produced gluten-free flour from native grasses that were trademarked as Montina®. This unique background gives me a depth of perspective to offer my clients. My top priorities as a broker are communication and providing reliable information to help my clients make good decisions. Experience is key when navigating the sometimes-emotional world of real estate, and there is no substitute for hard work. However, life is too short not to have some fun along the way. My extensive travels across Montana provide abundant knowledge about the best local spots, from an excellent place to grab a burger to the best fishing holes. The best part of real estate is connecting you with your dream. If fishing is part of that for you, I have an edge. I got my first fly rod in fourth grade and have been casting for anything that swims in the fantastic home waters and beyond ever since. Advice on the best flies is part of my range as a broker.
My wife Leesa and I have two grown children and enjoy all Montana offers. We love traveling together as a family, following Bobcat Athletics, and taking advantage of the fantastic opportunities that living in this region provides.  I'm excited to have the opportunity to assist you in navigating the world of Montana real estate.
Bozeman, Montana

Montana State University
MORE THAN AN ADDRESS
By the Numbers & Featured Sold
$1B

in total real estate sales with Montana Real Estate Company

21

notable real estate sales with Swan Land Company
"The minute I expressed interest in investing in real estate in Montana to good friends, I was recommended to call on Tim Anderson. My friends said I would not find anyone more knowledgeable of not only Bozeman but the whole state of Montana. They had been very satisfied working with Tim on their own purchase of a dream home in Bozeman. The main factor that sold me on working with Swan Land Company was meeting Tim at my friend's home. I felt he was very knowledgeable of the market and wise to what I was looking for and what I had to offer. My overall experience with Swan Land Company was top-notch. I remember being a little edgy about the process of using a 1031 exchange, but that procedure all fell into its proper place. I won't hesitate to recommend Tim Anderson and Swan Land Company to anyone looking for real estate in the great Northwest. I may lean on Tim for the whereabouts of a good fishing hole."
"My husband and I found Swan Land Company – Tim Anderson in particular – in 2015 after doing a lot of research online.  We were from out of state and wanted to find a place in or around Bozeman.   Even online we could tell that Tim Anderson was something special: knowledgeable, smart, a wonderful communicator, and genuinely appealing, he was immediately responsive and helpful.  Tim got to know us, took all the time we needed, and was a pleasure, not only to work with, but to get to know.   He found us our perfect place, and the ensuing transactions were smooth and completely painless.  We subsequently did other transactions with Tim and Swan Land, all of which were expertly handled.   With Tim there is no hype, no pressure, and no meeting without his warm wit, ever present smile, and a fly-fishing story if you want one!    There is nobody better."
"We found Swan Land Company, and Tim Anderson, looking for properties in Montana across numerous websites.  Tim was the listing agent for the property we were initially interested.  In true Tim Anderson fashion, he lined up a whole series of properties he wanted us to see; making sure we made the right decision for us.  We did not purchase his listing, but found a great property for our desires and lifestyle.  From search to closing, Tim was a true gentleman and professional.  In fact, when we decided to purchase a second property in Montana, there was no question Tim was the broker to lead our search.  Tim is a born and bred Montana man; a great outdoorsman; a diligent agent that has traveled more miles, on back roads, than most others.  We would not think of engaging in a real estate transaction in Montana without Tim leading our team."
"Mike and Tim are incredibly easy to work with and a pleasure to hang out with during long days in the fields, which there may/should be many.  They are both professionals in their approach to the process, beginning to end.  And, their knowledge of the key aspects to buying and selling properties is as good as I have experienced.  They listen to your needs, are willing to put in the miles, and don't waste your (or theirs) time when they know firsthand that something on the Internet isn't a fit."
"The main factor that sold me on working with Swan Land Company was meeting Tim at my friend's home. I felt he was very knowledgeable of the market and wise about what I was looking for and what I had to offer. My overall experience with Swan Land Company was top-notch. I remember being a little edgy about the process of using a 1031 exchange, but that procedure all fell into its proper place. I won't hesitate to recommend Tim Anderson and Swan Land Company to anyone looking for real estate in the great Northwest."
"I am thrilled to have someone of Tim's integrity and professionalism on our team. He brings a proven tract record and extensive skill set to Swan Land Company."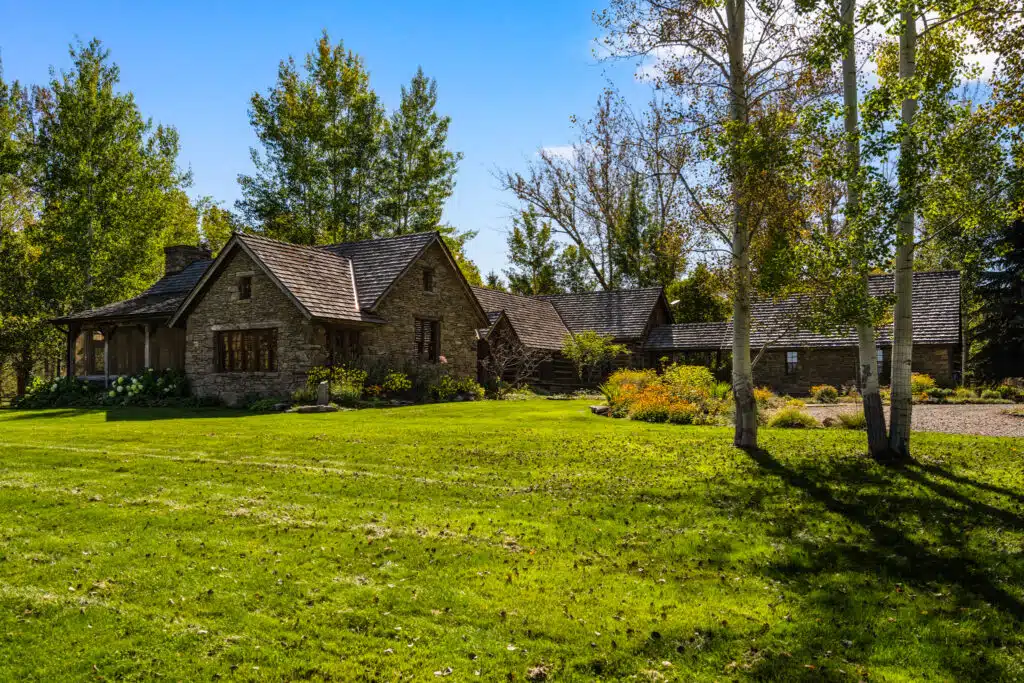 ---
---
Custom Home | Fishing | Horse Property | Live Water | Luxury